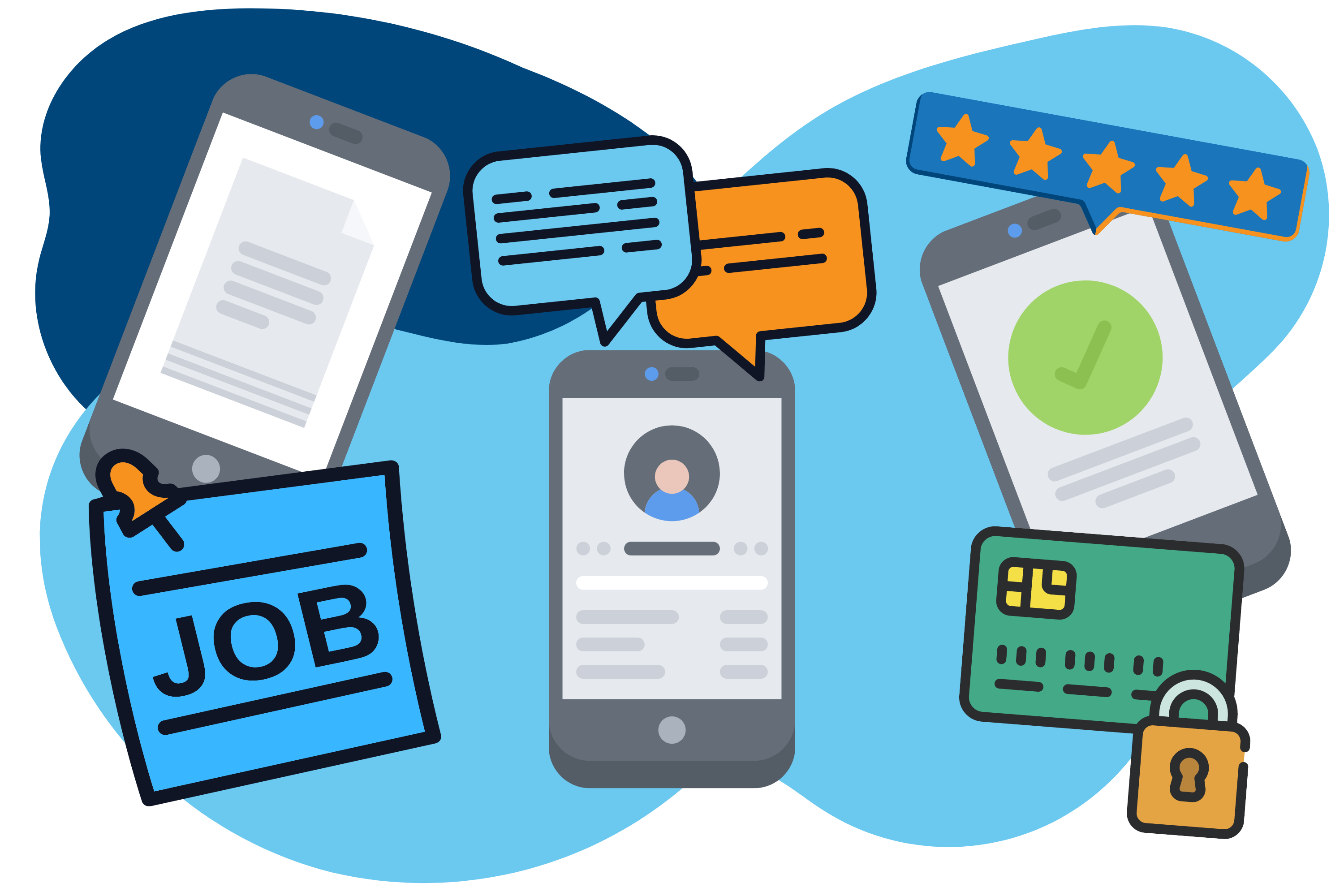 Post, Hire, Done!
Yes, its that simple. Our platform allows you to post your job to our Marketplace, preview and speak with SydeWyrkers before hiring, and have your job completed no matter where you are!
Whether as soon as possible, or in the near future, post your job with a few clicks, and find help fast.
Download the App!
Play Store
App Store
Whether you're on the road, at an event, or on the couch… Our app provides a quick, easy way to get your chores done without the work, or stress.
POST YOUR OWN PERSONALIZED JOB
Customize your job with a title, detailed description, and desired price. Then fill out your job address, desired time window, and at least two photos of the job, then submit it to our marketplace.
SPEAK WITH POTENTIAL WORKERS AND CHOOSE WHO TO HIRE
SydeWyrkers in your area will be notified of your job listing and request hire, or bid lower, or higher, depending on what they think the job is worth. Browse their profile and ask questions then make a decision on who to hire.
YOU'RE DONE!
When your SydeWyrker is done with the job they will complete it in the app. Your card will be charged only after the job is completed. The transacation is completed securely through the app while you continue on with your day.
Just how easy is posting a job?
Check out our youtube video below to see just how simple it is to post a job on our iPhone App!
Hire your SydeWyrker!
View all of your hire requests in the same spot and hire who you would like to complete your job. Immediately after you hire your worker, you are given a masked phone number to communicate with them while keeping your number private.
HIRE LOCAL INDIVIDUALS
Stop guessing who is coming to work on your property.
Our Platform enables individuals to have their own side hustle. They depend on their own reputation, meaning their reviews will reflect how often they are hired. The better they perform, the better their reviews from customers! We allow you to view SydeWyrker profiles before you hire them, so you know what to expect for your money.
Android
iOS App