Could you use a Handyman?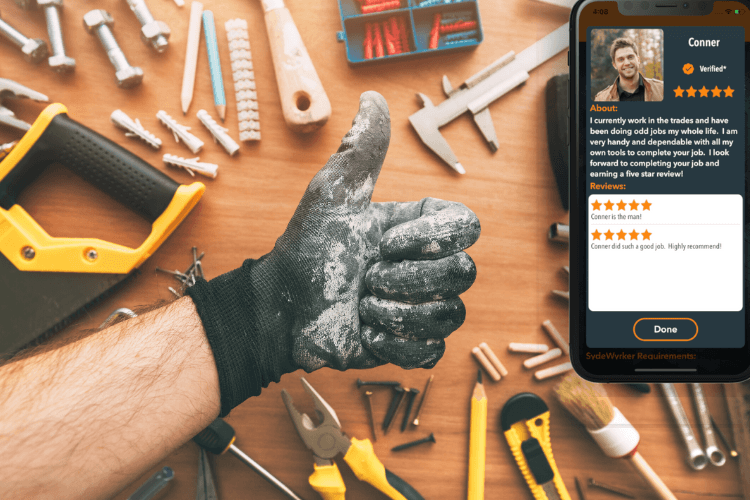 It's that time of year. When you start getting out of the house more, and notice all the jobs that were on your to-do list last year, that just never got done. Hiring a handyman to help you with your laundry list can free up your time and take some of the stress away from your life. Between work, kids, friends, and family, not to mention any hobbies, there just isn't enough time to get everything done on our lists.
Sometimes it only makes sense to delegate this work to a handyman that can take care of your job while you go on with your busy schedule. The last thing you want to do while trying to save time, is wasting hours chasing down leads to someone that might be interested in your job.
Luckily the SydeWyrk app saves you time, money, and the weekly reminders to finish your side work. It has never been easier to find help with your side jobs. Forget chasing down your neighbors friends brother who knows his son's buddy is looking to pick up work. This rarely ever works out and takes a ton of foot work on your part. There is always Home Advisor or Angie's List, but unless you're willing to shell out top dollar and have a project worth the contractors bids they pay to the sites, you most likely will be left hanging.
Once you post a job on SydeWyrk, you can start getting hire requests in MINUTES from people and companies ACTUALLY INTERESTED in your job. Then you can hire who you want, communicate privately, and pay all within the simple to use app. Finally, a convenient, affordable, and safe way to knock out your laundry list without actually doing any of the work!